Hydrates the hair, aligns the fibers and counteracts frizz, restoring natural beauty.
Alfaparf Milano hair products are completely Paraben-free, Sulphate-free, Mineral Oil-free, and Formaldehyde-free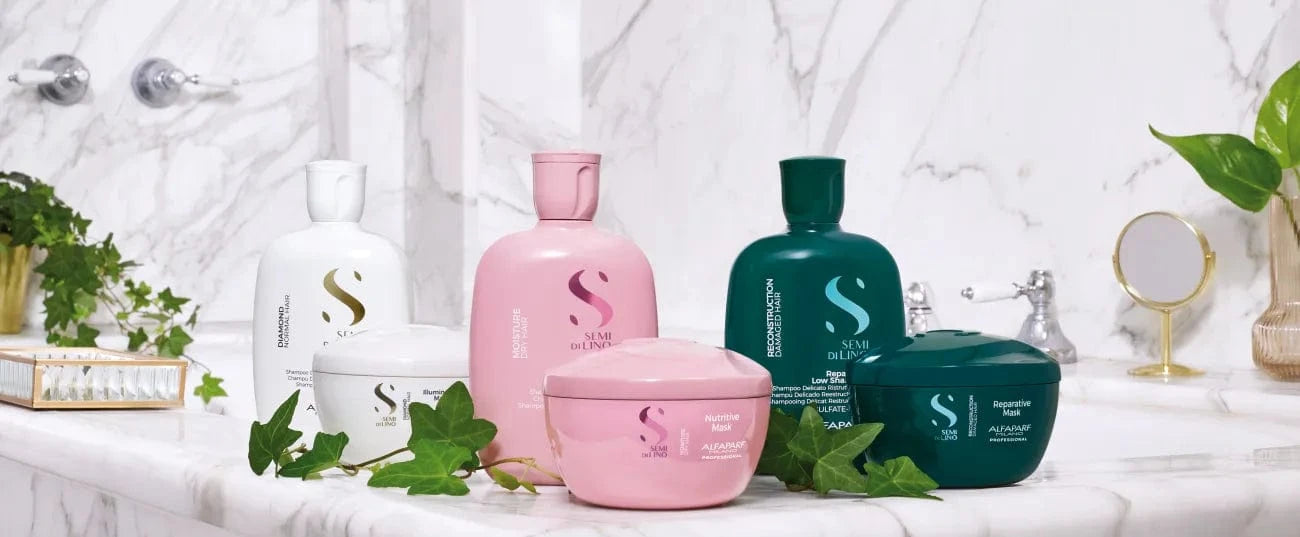 Is Alfaparf Milano Vegan?

Yes, all Alfaparf Milano hair products are 100% Vegan, excluding the Semi di Lino Scalp Rebelance Gentle Exfoliating Scrub and Purifying Low Shampoo as these contain a Microbiotic System that is not vegan.
Does Alfaparf Milano test on animals?

No, Alfaparf Milano does not test on animals.